Welcome to the Great Western Park Church website
From our Minister, Mark Bodeker.
The news last night of fresh restrictions in London, Berkshire and Buckinghamshire is a bitter blow. Oxfordshire is also seeing a marked increase in infection rates and there is increased risk that we also will move up from Tier 2.
For many of us, it will mean changing Christmas Day plans. Sadly, for some, it will be spending Christmas Day alone. None of us has experienced a situation quite like it in our lifetimes.
We recognise the increased risk we face from the coronavirus. We also recognise, as a church community, our duty to look out for our neighbours and protect the vulnerable. As these new restrictions take effect, I would ask that we all commit ourselves more than ever to looking out for those who are alone, to caring for those in need and to pray for our community here in Didcot, our nation and world.
Our Christmas services are unaffected by all this and we will meet this evening at 4pm for our Community Carol Service. We also have a Christmas Eve and Christmas Day Service all on-line (I hope you have received link details about these).
At this time of year - even this year - we celebrate the birth of Jesus with joy and hope. We must!
Jesus came to bring light that shines in the darkness.

Mark Bodeker - 20th December 2020
In terms of what we are able to do, the message is that Great Western Park Church remains open. Although we still don't have use of a building, we maintain our current practice of meeting 'virtually' using Zoom. We do this each Sunday at 10.30am with an interactive service of praise and worship. There is also interactive activity for all ages to join in with. We record each sermon and these are accessible to view again on this website (see Sermons/Online Services), our YouTube channel (Great Western Park Church) or Facebook page (@gwpcommunitychurch). A full recording of the entire service can also be viewed on request.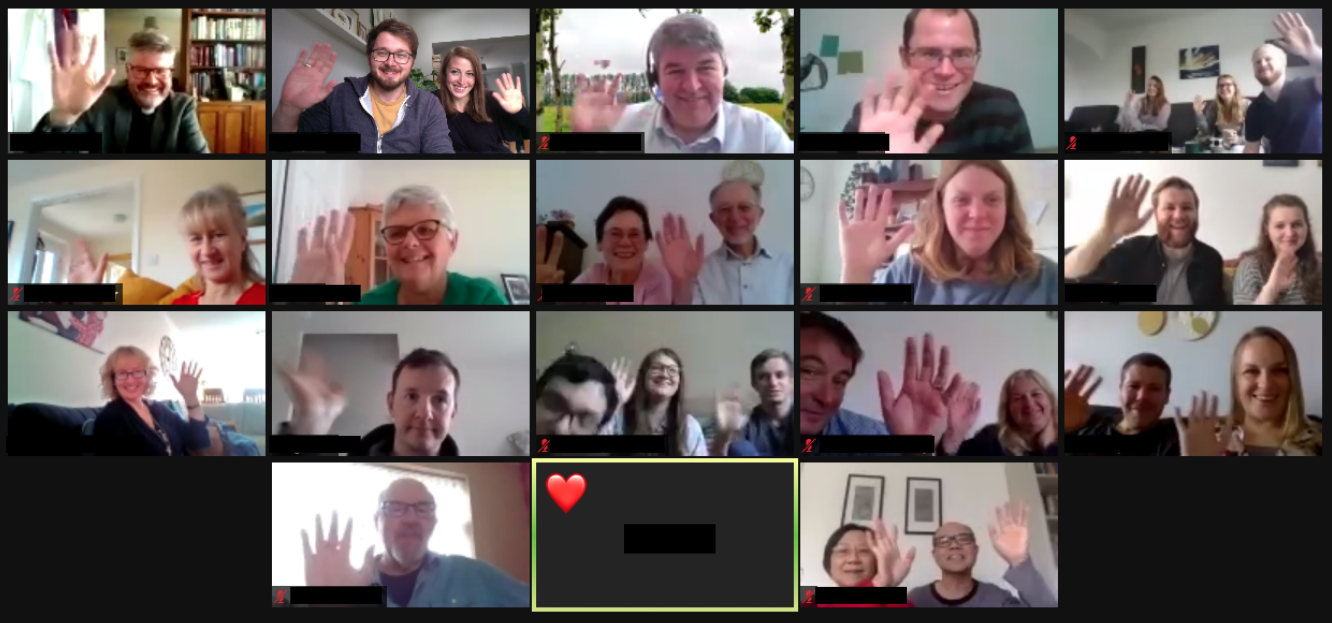 You are also most welcome to join us each week as we join together in small groups ('Life Groups'), each Thursday at 10.30 am for Community Cafe and Friday's, monthly, for a church Quiz. Each Wednesday we send out a weekly Church Newsletter with reflection and prayer, trying to capture and reflect on the way we are and feel. For an invitation to all of these events, regular updates, weekly Newsletter and worship material please email me at markbodeker@gwpchurch.org.uk.
This Christmas, we will hold all our services 'virtually', online. Do look out for advertising and further information on these coming soon. We would love you to join in with us as we celebrate and 'Welcome the King!'
All of our connected services with All Saints' Church relating to Weddings, Baptisms and Funerals (in church) continue as before (but with limited numbers able to attend). If you are thinking of planning one of these services, again, please contact me as the rules are constantly changing.
As we continue to be separated, we remained joined by the love of God. Please continue to pray for each other, our community and nation as we work together to get through this. Mark